Industrial Vacuum Pumps
Thanks to six industrial vacuum pump technologies and over 425 models we can provide more technology styles than anyone else. This means we can tailor technologies to your specific application. Sizing and selecting the right vacuum pump is crucial for the longevity of the pump and, more importantly, the uptime and production of your process.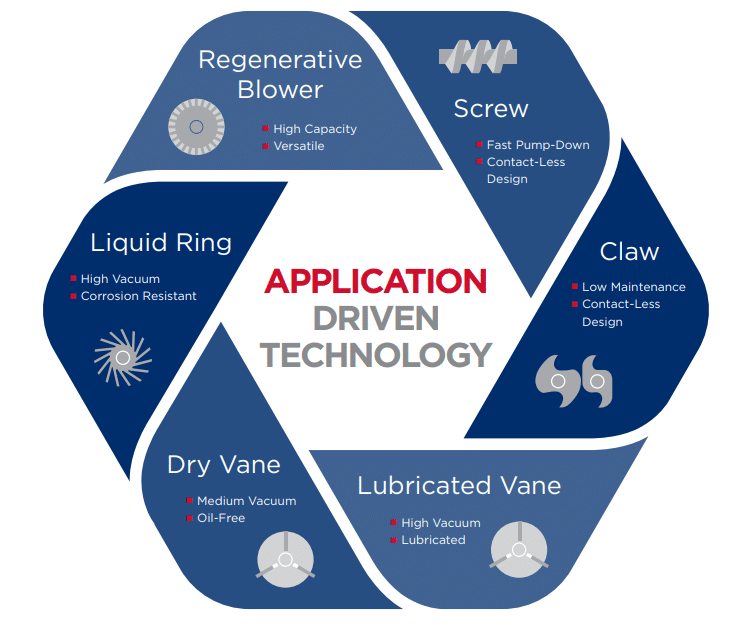 From single industrial vacuum pump applications to multiple central vacuum pump systems, we have you covered. Industrial vacuums are used in a variety of applications, but each application needs the right vacuum pump to tackle the job. Cullum and Brown has vacuum pumps and systems for every situation, to be used in any industry. Our expert technicians have the experience and knowledge to guide you in the direction of the ideal technology to meet the toughest of industrial job needs. Contact us to size and select the right vacuum pump or central vacuum system to handle every application. Cullum and Brown has been your industrial solutions provider since 1886, keep it that way by discovering more of what we have to offer.
Industrial Vacuum Pump Applications
Our industry expertise lies in operations such as:
Vacuum Lifting
Medical Vacuum
Pick n' Place
Environmental Remediation
Vapor extracting
Food processing
Bottling and filling machines
Vacuum tumblers
Vacuum stuffers Industrial applications
Drying systems
Industrial furnaces
Vacuum hold down
Vacuum lifting Food Packaging industry
Centralized vacuum systems
Packaging machines
Pneumatic conveying
Dense phase conveying
Woodworking
Vacuum hold down for CNC Routers
Chemical and pharmaceutical processes
Crystallization
Degassing
Vacuum filtration.
Distillation
Drying
Evaporation
Fractionation
Vacuum
Impregnation
Vacuum coating (sublimation)
Vacuum Pump – Frequently Asked Questions
Can the current vacuum process be made better?  
We sell & service virtually every vacuum technology made, which allows us to look at the entire process and offer the best technology for your particular application.
What is the cost of lost production if my vacuum system were to go down? 
Down-time due to vacuum pump loss is a key contributor of lost revenue.  We can engineer and design the correct product specific to our customers demanding applications. 
What will my projected total cost of ownership be?
Proper sizing, as well as using the correct technology can drastically improve you throughput, reduce down-time and decrease your overall maintenance costs.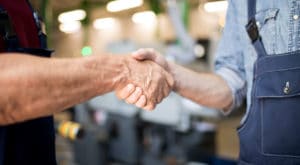 How do we select and size the right vacuum pump technology?  
We have the expertise to look at each individual process and provide the correct product for that specific application.
Who is going to be designing / building the system for us and how much experience do they have?  
C&B and the manufacturers we represent have the experience and knowledge to design & fabricate custom engineered vacuum solutions that fit our customers specific needs. 
Who is going to do the maintenance long term?  
C&B has the ability and experience to service all makes and models of vacuum equipment.
Let's Talk Solutions
From turnkey equipment and system installs to 24/7 emergency service, we can help.
Contact Us