Available Vacuum System Options
Customized Systems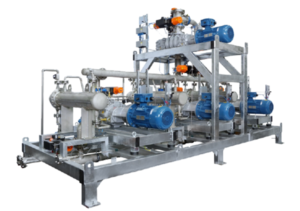 Read More
Our specialist teams of project engineers have designed and built tailor-made solutions to meet our customers' specific vacuum and pressure needs for many decades. We are committed to extensive and continuous Research and Development to enable us to engineer tailored solutions for a wide array of applications.
Standardized Systems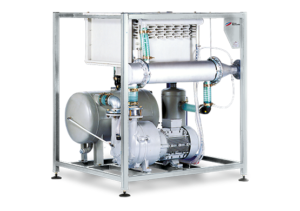 Read More
For stable operation, liquid ring pumps must be permanently supplied with liquid, which escapes with the conveyed gas on the discharge side.
That is why we have developed standardized circuit units as system solutions, which feed the operating liquid that escaped on the discharge side completely or partially back into the pump.
Circuit units are available for the full range of Elmo Rietschle liquid ring pumps, with ATEX certification and in stainless steel or cast iron.
Plug and Play Solutions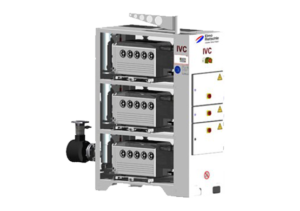 Read More
Single stage air cooled oil lubricated rotary vane vacuum pumps
Installled on a rack
Includes control panel
Isolation class F protection class 55
Wear-free vanes
Low noise level
Easy access to filter elements for service