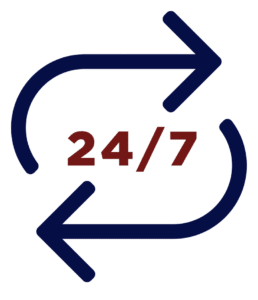 When you call we answer! We don't rely on recordings or answering services to take care of our customers. Our 24/7 service department, 18 service technicians and counting, are available 24 hours, 7 days a week to support not only the brands we sell, but all makes and models of air compressors, blowers, vacuum pumps and liquid pumps.
Let's Talk Solutions
From turnkey equipment and system installs to 24/7 emergency service, we can help.
Contact Us