How it works
Our team at Cullum & Brown can create a custom condition based monitoring program that keeps your equipment functioning as efficiently and effectively as possible.
State-of-the-art data collection technology
Cullum & Brown utilizes the latest Emerson CSI 2140 technology to collect data in three axes: horizontal, vertical, and axial at each bearing location in the equipment train. These reports, which use Emerson's proprietary Peakvue technology, help us identify early bearing defects as they develop and accurately determine the severity of faults. The more detailed information we can enter into the database, the more likely we can pinpoint problems to the exact defective component(s).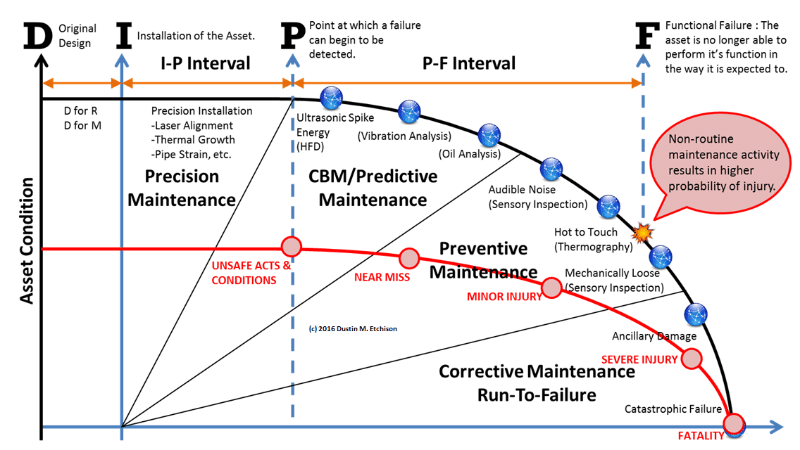 To develop accurate and reliable trend data, we recommend testing and collecting data monthly or quarterly to start. Depending on the history and level of preventative maintenance performed, we may recommend lengthening the collection periods to give us the best roadmap to equipment success.
Custom reporting and analysis
Utilizing Emerson's AMS Machinery Manager software, we compile all the vibration data into a unique report for each customer. These reports can be customized to provide the specific level of data needed by your team. We aim to provide the most accurate and reliable information and analysis in a way that supports your business goals.