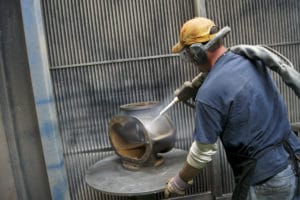 In many cases, equipment components can be repaired or rebuilt for a fraction of the cost of a new unit. After a repair analysis is completed, we offer pricing on both the repair of the unit as well as a new replacement. This is so a determination can be made if there are potential savings available. In the case of a Cullum & Brown rebuilt component (blower or air compressor airend), we offer a one year limited warranty, and we stand behind the product. Manufacturer's warranties apply to factory re-manufactured units and parts, which vary depending on the product. In any case, we provide the most cost-effective long-term option to our customers.
Let's Talk Solutions
From turnkey equipment and system installs to 24/7 emergency service, we can help.
Contact Us