Chillers
Whether it's keeping a mold from over-heating in a plastic-injected manufacturing operation, or making sure ingredients don't spoil during food production, to ensuring critical medical equipment is kept online, process chillers are at the heart of many operations. Many times, if the chiller goes down, the whole process shuts down. We have a wide range of chillers from .6 tons to 104.6 tons that we can size the best fit.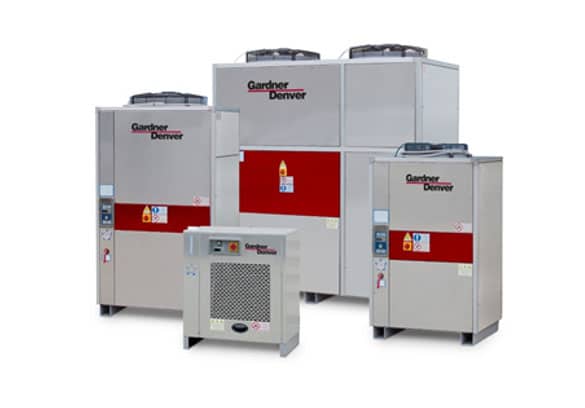 Let's Talk Solutions
From turnkey equipment and system installs to 24/7 emergency service, we can help.
Contact Us