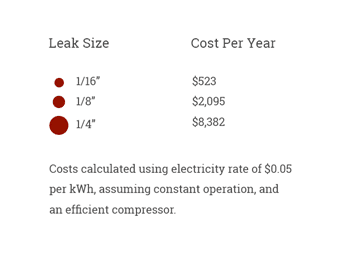 Compressed air and vacuum leaks cause your equipment to run harder as they try to keep up and meet your production requirements. This can lead to higher electricity costs and shorter equipment life. Talk to us about a leak detection audit and start seeing the benefits to your bottom line immediately.
Let's Talk Solutions
From turnkey equipment and system installs to 24/7 emergency service, we can help.
Contact Us