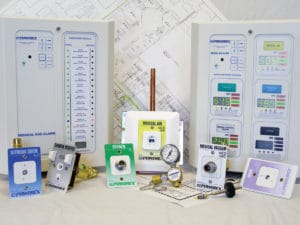 Looking for medical gas pipeline equipment? We only select from the most technically advanced components including: Outlets, Manifold Systems, Alarm Panels, Zone Valve Boxes, Area Alarm / Zone Valve Box, Hyperbaric Valve / Outlet & Vent Box, Conversion Kits.
We also provide: Gas Control Panels, Sleep Lab o@ Control Panel, Check Valves, Butterfly Valves, Ball Valves, Pressure Switches & Gauges, Emergency Oxygen Outlets.
From the source equipment to the pipeline components, we are your single source medical gas solutions provider.