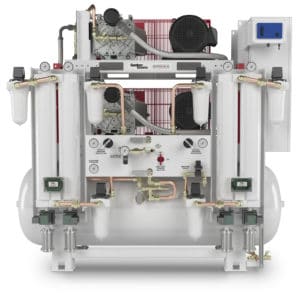 We specialize in providing complete medical compressed air and vacuum systems built to your specific requirements that conform to the latest NFPA and CSA Codes. Incorporating innovative oil-less and oil-free compressor and vacuum technologies within our systems, along with expandable designs for future growth, ensures that our systems are ready for now and the future.
Down time is not an option. For your service needs, we have ASSE credentialed service technicians that make sure you are up and running and staying in compliance.
NFPA 99, CSA Z305.5, CSA Z9170-1, U.L. or ETL Listed and CSA certified where applicable. ISO 9001 Certified.